Welcome Messages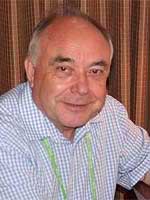 Welcome to Moscow!
Next July the International Chemistry Olympiad will be held in Moscow, the capital of Russia. The Olympiad will be hosted by Moscow State University (MSU), the oldest and most famous University in Russia, and its Chemistry Department, one of the MSU leading education and research centers. The event is supported by Ministry of Education and Science of Russian Federation.
Moscow State University has a long lasting tradition of holding science Olympiads. These efforts enable us to distinguish talented young students interested in research and capable of bringing science to a new level. In this respect, we will prepare motivating problems for the forthcoming IChO, which will help students to reveal their creativity and make them feel the beauty and variety of ideas of chemistry.
It is a great honor for us to host such an outstanding international event. We will do our best to provide for fair competition and let all our guests experience the atmosphere of warmness and open-heartedness, as well as to give them an opportunity to make many new friends and enjoy remarkable sights of Moscow.
We look forward to seeing you next summer. Welcome to Moscow, welcome to MSU Chemistry Department!
Valery Lunin
Dean of MSU Chemistry Department Professor, Member of Russian Academy of Sciences